20 December 2006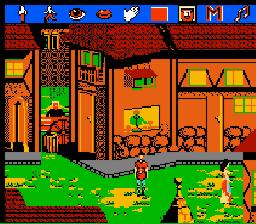 A few days ago I posted about TEPR and his solo trickery, today i'm talking about Abstrackt Keal Agram, a rock inspired electro-hop band of which TEPR plays his part. Their album Bad Thriller is pretty genre defying, but doesn't suffer from any lack of coherence at all, it's top notch. Riviere is a track off the album, and is like Nathan Fake meets 8-bit meets Hip-Hop, and it works just swell!
MP3:
Abstrackt Keal Agram - Riviere
Space Cowboy's 'My Egyptian Lover' has been blaring away wherever i've been for sometime now and could be decribed as electro-pop perfection. Space Cowboy has an album entitled Digital Rock which basically follows 'My Egyptian Lover' in its musical style, so yeah it's worth checking out!
MP3:
Space Cowboy - Running Away
What happens when ISAN and Venetian Snares get mixed together? This is what, WISP are my new favourite
idm/hiphop/breakcore specialists. Their album Building Dragons (17th best album title ever) just blew me away start to finish, serene synths, 8-bit melodies then WHAMMY some dense d'n'b for good measure. Fantastico!
MP3:
Wisp - Esquire!
I got my dates all kinds of mixed up last week and as a result missed out on getting to see the excellent Yndi Halda, it upset me a little bit. James Vella from Yndi Halda has also got perhaps the best side project in the world ever going on with A Lily . Wake : Sleep is a beautiful record James created for his girlfriend Leanna using a vast array of instruments from the regular piano to the more irregular light switch. Wake : Sleep has got me to sleep on numerous occasions of late, beautiful.
MP3:
A Lily - Leanna Is A Quiet Meow
Go over to G vs B and check out THIS post. Listen to Eluvium's 'Prelude For Time Feelers' WOWOWOW