3 October 2006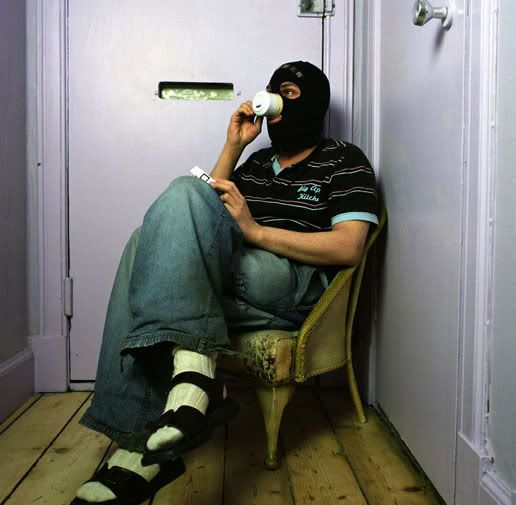 Piney Gir
was brought up in the You Ess of Ay (Kansas City) but now lives in London, and along with a bunch of guys has got an album called "Peakahokahoo" out on Truck records in the UK. The album is very hard to pin down to any particular syle or sound - pop-synth-pseudo-country mayhem. Starting off, the album is addled with Casio keyboard loops, samples, handclaps, and indie pop structures akin to
Mates Of State
. As the album gets going the Casios's are ditched in favour of the geetar, the regular manual drumset, and a somewhat more country (Kansas) feel to it. But that doesn't last long either, as next up its the turn of the violin and the cello for the ever so sweet track "K-I-S-S-I-N-G" based on that classic kidZ wind-up taunt, though word on the street (my 10 year old nephew) indicates that K-I-S-S-I-N-G has been ditched in favour of another form of contact altogether. But then as the album draws to a close it's Mr. Casio again, who wants the last say with some slow bossa-nova tones. Piney Gir's vocals throughout the album however do stay at a constant, and are very soothing indeed, reminding me of
Broadcast's
Trish Keenan. A lovely album.
Piney Gir will be playing in support of The Hidden Camera's UK tour plus other shows throughout October and beyond.
Here are some tracks from the album:
Piney Gir - K-I-S-S-I-N-G
Piney Gir - Boston
Central Scotland comes up trumps again...
Frightened Rabbit
are an ace indie-pop outfit from Glasgee and their album "Sings The Greys" is getting lots of repeat action on ma musique systeme just now. Clocking in at just over 30 minutes (a decidedly great length for an album to be, given my A.D.D. type ears_) "Sings The Greys" is a joy to listen to, and is highly recommended! Four songs are available for stream on their site
HERE
. And the picture of the wrestlers, can't help but conjure up thoughts of a certain Soccer A.M. sketch. Which leads me to a video, also from Soccer A.M. and is perhaps the funniest thing you will see today.