15 April 2007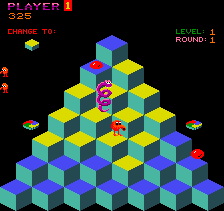 He's dominated the home of all things homemade and 8-bit,
micromusic.net
of late, in addition to that, he's landed a track on a compilation CD by the uber-cool powerhouse of electronic music,
Kitsune
. To me that makes him something quite special, nerdy enough for nerds and hip enough for hipsters.
Kap10Kurt
is a Swiss fellow living in NYC, harnessing his vintage synthesizer and other apparatus he comes up with his own distinctive sound, beefed up driving basslines teaming up with that Gameboy aesthetic result in a party-rocking time for all. The following song is amazing.
MP3:

Kap10Kurt - Dangerseekers

And whilst dishing out the ridiculously catchy attention deficit disorder pleasing tunes, here's one of my favourite songs from the whole of last year!
Das Kometen
is mr keyboard from
Hemstad
, who are currently working on a follow up album to their fantastic self titled debut, i've heard a couple of the new demo's and I must say they are great, GREAT!
MP3:
Das Kometen - Das Kometen

1
BBBBBbookmarked.
super song! i'm adding you to our linky list cuz the internet is all about that.

By chris roeleveld, at 7:00 pm