10 September 2007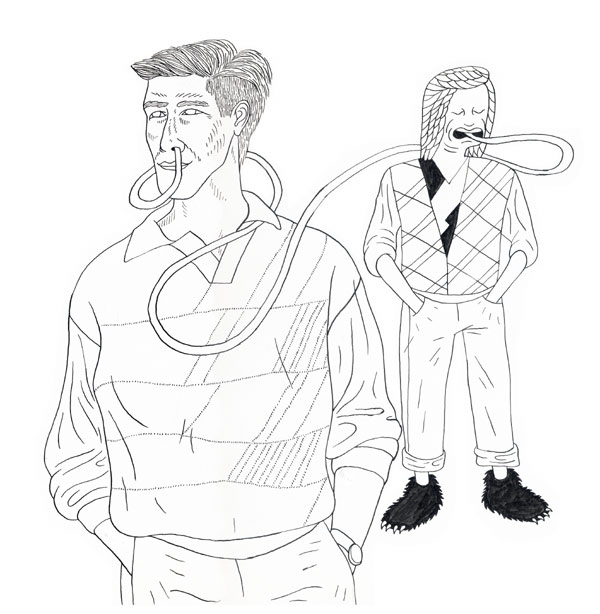 It's one you've probably heard played out countless times in countless places over the last year or so, but its reverberating tinny acid tune never ever gets boring. That's probably why
Tomas Andersson
's Washing Up that was released on
BPC
back in 2005 has now been pressed out again by
Skint
, this time with more excellent remixes. Available
HERE
.
Tomas Andersson - Washing Up (Tiga Remix)
(
alt link
)
Bodi Bill
are worth checking out if you're a fan of The Notwist or the BPitch Control sound. Their album
No More Wars
is pretty much a mix of those two plus elements of folk and classical. An interesting mix you might say, and you'd be right, but it's a decent listen nonetheless.
Bodi Bill - Naegel
(
alt link
)
You know I like drawings. This is incredible.

1
bodi bill is the bomb.

i saw them two times live performing and it was a blast!!!

best album of the year!

and from germany ;)

By 4:57 pm , at